Day 2 :
Track 02: Infection Prevention, Control and Cure
Track 08: Antimicrobial/ Antibiotic/ Antibacterial Resistance
Track 10: Nosocomial Infections/ Hospital Acquired Infections/ Health Care Associated Infections Prevention and Control
Track 18: Causes and Symptoms of Infections
Track 19: Global Trends in Emerging Infections
Track 24: Epidemiology of Emerging and Re-Emerging Infections
Chair
Maria Paula Ramalho Bajanca-Lavado
National Institute of Health, Portugal
Co-Chair
Aziz Alami Chentoufi
King Fahad Medical City, KSA
Session Introduction
Ankara University, Turkey
Time : 11:15-11:40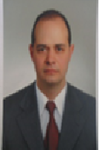 Biography:
Muammer Goncuoglu has received his DVM from Ankara University, Faculty of Veterinary Medicine in 1998 and PhD in Faculty of Veterinary Medicine, Food Hygiene and Technology Department in 2003. He has been working as an Academic Staff in the same department as Associate Professor Doctor. His main research areas are food hygiene, food microbiology, antimicrobial resistance of pathogens and public health.
Abstract:
Salmonella is one of the most important pathogens and causes important health risks and economic problems throughout the world. This bacterium has a major public health role which can infect people by consumption of different foods. Among all other foods, like vegetables, animal originated foods etc., poultry meat act as one of the most important and risky food for the human health for food-borne salmonellosis. Poultry meat and edible offal could be contaminated with Salmonella in different production steps such as slaughterhouses, meat processing etc. However according to the farm to table concept we have to focus on this fact from the breeding to the end of consumption of the poultry meat. The majority of human cases of non-typhoidal salmonellosis are caused by a limited number of serovars, which may vary with different geographic areas and time. Antimicrobial resistance profiles of the serovars of Salmonella spp., also has to be considered as one of the major public health risk. As a result, continuous monitoring of Salmonella prevalence and resistance in the food supply is necessary, both in national and international level, because of the public health implications of a potential spread of resistant microorganisms.
1Ankara University, Turkey
2Kirikkale University, Turkey
Time : 11:40-12:05

Biography:
Bahar Onaran is a Research Assistant in Ankara University, Faculty of Veterinary Medicine, Department of Food Hygiene and Technology. She is interested especially in food microbiology. She is currently working on her PhD thesis entitled "Presence and antibiotic resistance of vancomycin resistant enterococci in chicken meat".
Abstract:
E. coli O157:H7 is a food-borne pathogen of concern due to the serious clinical outcomes. Options for controlling bacterial pathogens in raw and ready-to-eat foods are limited but one is to use bacteriophages. The use of specific virulent bacteriophages for E. coli O157:H7 emerges as an important method in order to reduce E. coli O157:H7 load in foods. It is reported that the usage of specific virulent bacteriophages as a biocontrol and decontamination agent in foods, do not cause any side effects on human health, as well. This study was aimed to find out the efficiency of lytic bacteriophage against E. coli O157:H7 in ready-to-eat salads. For this purpose, E. coli O157:H7 NCTC12900 (EC00) and nalidixic acid resistant E. coli O157:H7 ATCC 43895 (naEC95) were used as the model bacterium in decontamination trials of Italian salads which are consumed without any heating process and include beans, carrots, potatoes, pickled cucumbers, salami, and mayonnaise. Phage M8AEC16 which was classified in Myoviridae family previously was used as biocontrol agent. Major reductions of viable E. coli O157:H7 counts reached up to 2.7 log cfu/g. In conclusion, results of this study showed that, phage M8AEC16 is an important biocontrol agent in decontamination of E. coli O157:H7 in RTE salads.
1University of Pelita Harapan, Indonesia
2Siloam Teaching Hospitals, Indonesia
Time : 12:05-12:30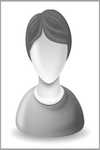 Biography:
Cucunawangsih is affiliated to the University of Pelita Harapan, Indonesia.
Abstract:
Background: The increased prevalence of MDRO following overutilization of broad spectrum antibiotics has become a global emergency. At the end of September 2013, a restricted antimicrobial control program (RACP) was released in our institution. In this study, we evaluated the influence of RACP on susceptibilities of Gram-negative bacilli (GNB) from patients admitted in wards of Siloam Teaching Hospitals, Tangerang, Indonesia.
Materials & Methods: This retrospective study enrolled 1,866 data of GNB from January 2013 to June 2015. The RACP implemented uses a front-end approach which requires authorization of RACP team member based on local antibiotic guideline and prior susceptibility pattern. The team consists of clinician, clinical pharmacist and clinical microbiologist, which functions to restrict the use of carbapenems, fourth generation cephalosporins and tigecycline. Cumulative susceptibility testing was done using an automated method from VITEX-2 Compact® or conventional disk diffusion in accordance with Clinical and Laboratory Standard Institute (CLSI) guideline.
Results: The predominant GNB isolated was Escherichia coli (21.7%) followed by Klebsiella pneumonia (16.6%), Pseudomonas aeruginosa (10.9%) and Acinetobacter baumanii (9.5%). There was a significant increase of GNB susceptibility against cefpirome from 57% in 2013 to 73% in 2015. Similarly, the susceptibility thrived from 78-83% against imipenem, 74-75% against tigecycline and 63-64% against cefepime consecutively in 2013 to 2015. The susceptibility against meropenem in 2013 and 2015 was 80%.
Conclusions: The use of RACP yielded a positive effect on antibiotic susceptibility rate of GNB organisms. Furthermore, RACP is an effective program in lowering antibiotics utilization in our institution.
University of Pelita Harapan, Indonesia
Time : 12:30-12:55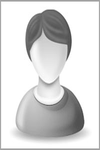 Biography:
Angeline Nifiani M Wibowo is a Medical student of University of Pelita Harapan, Indonesia.
Abstract:
Background & Aim: Around 12-16% adult patients admitted to hospital, used urine catheter during their hospitalization. Furthermore, the incidence of positive urinary catheter colonization in intensive unit is 20%. The aim of this study is to observe the role of empirical antibiotics usage and urinary catheter colonization in patients admitted to the intensive unit of Siloam Teaching Hospital.
Material & Methods: This cross-sectional study conducted from January 2013 to December 2014. Two hundred and eighteen (218) urine culture data were collected and 49 were eligible for inclusion criteria such as complete medical record and using urine catheter more than 48 hours. Prior empirical antibiotic usage and the outcome of culture were analyzed using chi-square method and the mean difference characteristics of the patients were analyzed using t-test.
Results: Of 49 patients had complete data and used urine catheter, characteristics of patients between patients with positive colonization and no colonization were listed. There were 6/15 (40%) patients with colonization and 26/34 (76.5%) patients with no colonization that were treated with empirical antibiotics. The analysis of chi square shows the significant association of colonization with empirical antibiotics (p value=0.013). Meropenem 1 gm TDS IV (14/49 or 28.6%) and amikacin 1 gm OD IV (10/49 or 20.4%) were the two most used antibiotics in this study.
Conclusions: Usage of empirical antibiotics has a significance difference in urinary catheter colonization in patients admitted to intensive unit.
Hôpital Ibn Tofail, Morocco
Time : 12:55-13:20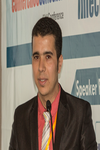 Biography:
Elmekes Adel is affiliated to the Hôpital Ibn Tofail, Morocco.
Abstract:
Introduction: Infections with MDR bacteria is a major public health problem worldwide. These infections are particularly serious in ICU for the fragility of the field and multiple invasive procedures. Thus, early diagnosis is necessary and indispensable for proper management. Bacteriological samples including blood culture samples and devices are key diagnostic examinations infections with MDR bacteria, especially as clinical signs are not specific.
Aim: The aim of our study is to evaluate the epidemiology and the clinical and epidemiological risk factors responsible for infections with MDR bacteria at a tertiary intensive care unit, CHU Mohammed VI, Marrakech.
Materials & Methods: The study lasted 13 months, from March 1st 2015 to March 28th 2016. This prospective study was conducted in a 10-bed clinical-surgical ICU for adults. All analyzes were performed at the medical microbiology laboratory of the hospital. Adult patients with a first clinical episode of infection with Healthcare Acquired Infection (HAI) were included in the study. The samples were sent to the laboratory for diagnostic purposes. The level of antibiotic resistance has been studied by the agar diffusion method. The choice of antibiotic susceptibility testing and interpretation criteria were made as recommended by the Antibiogram the Committee of the French Society of Microbiology and standards of the European Committee on Susceptibility (EUCAST, 2015).
Results: During the study period, 225 bacterial strains were isolated from the samples taken. The antibiotic resistance profile shows that 43% of strains were multidrug resistant. The MRB were represented mostly by Acinetobacter baumannii strains resistant to imipenem (ABRI) 72%, followed by beta-lactamases producing Enterobacteriaceae extended spectrum (ESBL) 19% and 6% of Staphylococcus aureus resistant to methicillin (MRSA). While only 3% of MRB were characterized as Pseudomonas aeruginosa strains resistant to ceftazidime (PARC). We showed also that nosocomial infections due to BMR were dominated by pneumonia (44% of cases), followed by bacteremia, urinary tract infections, infections of catheters and meningitis with frequencies that are respectively of about 26%, 12%, 11% and 4%.
Conclusion: In conclusion, we showed the alarming presence of MDR bacteria and especially ABRI as bacteria responsible for HAI in the ICU basically is related to main risk factors specified by the multivariate analysis. These results illustrate the urgent obligation and need for practical actions in order to strength technical measures with infection control efforts to reduce HAI caused by MRD bacteria and improve patient outcomes by setting a rational and an appropriate antimicrobial use in hospitals but specifically in ICUs levels.
Break:
Lunch Break 13:20-14:20 @ Restaurant Aqua
Poster Presentations 14:20-15:00 @ Foyer Business Center
Nitte University, India
Time : 15:00-15:25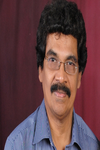 Biography:
Nalam Udayakiran is affiliated to the Nitte University, India.
Abstract:
Introduction: Rabies an archaic zoonotic disease. Nearly 15 million people are bitten by animals in India every year with dogs being responsible for 96.2% of the bites. The most vulnerable members of society are children and poor or lower socio-economic classes. A majority of the victims had taken a partial course of vaccine.
Methodology: Longitudinal study was conducted in CHC Mulky, among patients registered from November 2015 to April 2016. All the patients receiving anti rabies vaccine in the OPD during study period who are willing to participate in the study were included in the study. After obtaining informed consent, the participants were administered the pre-tested, structured questionnaire at the time of first visit.
Results: The number of study subjects over a period of 6 months was 235 and all of them were bitten by dogs. Majority of them belongs to 21 to 30 age groups (22.9%). Males are more compared to females. 89.7% subjects belongs Hindu religion followed by Muslims. 60% subjects belong to BPL family. Only 34.4% subjects completed the full course of treatment.
Conclusion: This study shows that dog bites affect people of all age groups. Though people are aware of the necessity to approach a health facility following dog bite they are not motivated to complete the full course of vaccination following exposure. There is a need to create awareness regarding adherence to treatment through a strong information education and communication program among the community.
Tehran University of Medical Sciences, Iran
Time : 15:25-15:50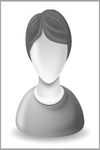 Cairo University Hospital, Egypt
Time : 15:50-16:15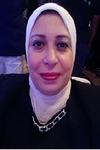 Biography:
Jehan Ali El Kholy is a Professor of Anesthesia and Intensive Care who works as a Deputy Director of Cairo University Hospitals since 2013. She is a certified Infection Prevention and Control Specialist and is responsible for preparedness and response to influenza and other infections in a teaching 5000 bed hospital that plays a role model among all Egyptian hospitals, in collaboration with Naval Medical Research Unit, No.3 (NAMRU-3). She was awarded by the Egyptian Minister of Health to be the best leader implementing active surveillance of influenza and healthcare-associated infections in Cairo University Hospitals in year 2014 and 2016.
Abstract:
Background & Aim: Healthcare-associated infections are the most frequent adverse event in healthcare delivery worldwide. Limited data are available from low and middle-income countries. Most countries lack surveillance systems for health care-associated infections. ­­We aimed to describe the results of the surveillance system we followed from 1 September 2014 till 31 March 2016 in Cairo University Hospitals (CHU) a 5200 bed-tertiary hospital.
Methods: Standardized surveillance system was conducted in all intensive care units (ICU) of CUH from 1 September 2014 to 31 March 2016. Surveillance was active prospective and focused on ICU patients; a vulnerable patient population at increased risk of HAI and AMR due to severity of illness, high exposure to invasive procedures and devices and high use of broad spectrum antibiotics. HAI definitions used were the same 2008 NHSN case definitions. The involvement and training of IC Team, data entry person, Microbiology laboratory performing full bacterial identification, antimicrobial susceptibility testing and culturing all types of specimens, IPC link nurses in ICUs to monitor and report infections to the IPC team were essential. Data were collected with surveillance officers and analyzed. Device-days were used to calculate incidence of device-associated infections and patient-days to calculate incidence of HAIs that were not device-related. Antimicrobial susceptibility testing was performed using CLSI guidelines.
Results: 38 ICUs including medical, surgical, stroke units, cardiac, cardio-surgical, obstetric, pediatric, neonatal and burn units contributed to 94877 patient-days and 1272 HAIs. Of these 224 (18%) are ICU acquired, 111 (9%) Ward acquired, 808 (63%) Infections present on ICU admission and 129 (10%) SSI. Of the infections BSI represented 43% (with 70% CLABSI), UTI represented 27% (with 97% CAUTI) and pneumonia represented 39% (with VAP 80%). The incidence of HAI were 2.4/1000 patient-days, VAP was 2.5/1000 ventilator days, CLABSI was 1.2/1000 central line days and CAUTI was 1.2/1000 urinary catheter days. Culture of microorganisms showed that Gram negative pathogens constituted 71.4% of the total pathogens, mainly Klebsiella spp., constituted (28.6%), Acinetobacter spp., (16.6%) and Pseudomonas spp., (9.4%). Most of Acinetobacter and E. coli isolates were multi-drug resistant; 83.7% and 82.7%, respectively.
Conclusion: Implementing a standardized surveillance system in a resource-limited country is possible. Having a continuous and sustainable surveillance system is a success. Surveillance is fundamental to have benchmark of infections, to plan for prevention strategies, to record the antimicrobial resistance pattern and to plan for an antimicrobial stewardship program.
Break:
Coffee Break 16:15-16:30 @ Foyer Business Center
University of Lisbon, Portugal
Time : 16:30-16:55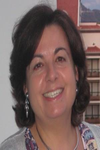 Biography:
Maria Manuela Gaspar has completed her PhD in 2005 in Pharmaceutical Technology, University of Lisbon and Postdoctoral studies in the University of Dublin, Trinity College. She is a Researcher in the Research Institute for Medicines, iMed.Ulisboa, University of Lisbon. She is co-author of patents, paper in peer-reviewed journals and book chapters.
Abstract:
Tuberculosis (TB) is the leading cause of death among infectious disease worldwide. Although the development of new antimycobacterial drugs is an obvious and necessary strategy to fight TB the therapeutic improvement of already approved drugs constitutes an alternative strategy. In the present work rifabutin, a first line drug against TB was chosen aiming the maximization of its concentration at infected sites while reducing its toxic effects and treatment duration. For this purpose, liposomes, the most successful lipid system with many liposomal formulations already on the market with proven safety and efficacy was selected. Biodistribution studies of RFB liposomes by intravenous administration allowed a higher accumulation of the antibiotic in liver, spleen and lungs in comparison with the respective free form. In a murine Mycobacterium tuberculosis model of infection RFB liposomes were able to reduce in a very high extent the bacterial load in liver, spleen and lungs being these results in agreement with biodistribution studies. Taking into account that in case of TB the lung constitutes the main infected organ, the pulmonary administration was also tested using spray dried microparticles. In vivo studies demonstrated that pulmonary delivery of RFB formulations constitutes a valuable approach to fight TB when compared to infected mice receiving RFB in the free form by the oral route. The obtained results clearly evidence the therapeutic improvement of RFB after incorporation in liposomes and in spray dried microparticles for intravenous and pulmonary administration respectively. The same strategy can be applied to other anti-tubercular drugs alone or in combination.
Cairo University Hospital, Egypt
Time : 16:55-17:20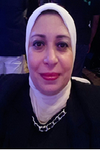 Biography:
Jehan Ali El Kholy is a Professor of Anesthesia and Intensive Care who works as a Deputy Director of Cairo University Hospitals since 2013. She is a certified Infection Prevention and Control Specialist and is responsible for preparedness and response to influenza and other infections in a teaching 5000 bed hospital that plays a role model among all Egyptian hospitals, in collaboration with Naval Medical Research Unit, No.3 (NAMRU-3). She was awarded by the Egyptian Minister of Health to be the best leader implementing active surveillance of influenza and healthcare-associated infections in Cairo University Hospitals in year 2014 and 2016.
Abstract:
Background: CUH is a 5200 bed hospital with 98 operating rooms. SSI represents the most common infection in our hospital. SSI prolongs hospital stays, increases resistance to antimicrobials and represents an additional financial burden for hospitals, patients and their families increasing morbidity and mortality especially in countries with limited resources.
Aim: The objective of this study was to standardize the surveillance of SSI, report the rates of SSI and to lower the incidence of SSI in operations associated with high rates of SSI.
Methods: The study was conducted in CUH from March 2015 till February 2016. Training was provided to Infection Control Team on surveillance methods according to methods of National Healthcare Surveillance Network in USA (NHSN). Surveillance of the following surgeries was done craniotomies (CRAN), Coronary artery bypass grafting (CABG) and exploratory laparotomies (EL). The monitoring and evaluation (M&E) team evaluated the sensitivity and specificity of surveillance.
Results: M&E team identified 83% and 91% sensitivity and specificity of surveillance respectively. The annual incidence of SSI was 3.5 % of 368 operations after CRAN of them 1.1% superficial, 1.9% deep and 0.5% organ/space SSI. Klebsiella spp., represented 30.8%, Acinetobacter 23.1%, pseudomonas spp., 23.1%.The annual incidence of SSI is 2.9% of 590 operations after CABG of them 1.4% superficial and 1.5% deep SSI. Klebsiella spp., represented 33.3%, S. aureus 33.3%, Coagulase negative 13.3%. The annual incidence of SSI was 26% of 793 after EL of them superficial SSI was 19%, deep SSI was 5.3 and 1.9% organ/space SSI. Of those 97.1% were detected during the inpatient stay and 2.9% at readmission. Microbiological investigations were requested to all patients with SSI, 74.5% reported one organism and 13% reported 2 organisms. Distribution of microorganisms is as follows: E. coli 33.3%, Klebsiella spp. 30%, S. aureus 8.6%. Interventions were conducted to improve adherence with the timing of pre-operative antibiotic prophylaxis, peri-operative glycemic control, improving reporting of surveillance system, ensuring minimum requirements in terms of facilities and dedicated resources available. Interventions lowered the incidence of SSI from 43% in the first half, to 20% in the second half of the year. Risk factors for SSI were high ASA score, uncontrolled diabetes mellitus and emergency operations.
Conclusion: Surveillance of SSI could be successfully implemented and monitored. Results of surveillance were the basis of interventions that lowered the incidence of SSI. Interventions have successfully decreased the incidence of SSI from 42 to 20%.